Mic Stands
Base 4 Stands are built with structural aluminum tubes and connectors. They are modular, lightweight, balanced and strong. They can be customized for any application – from a single arm workhorse to a large Mic-Tree that can replace up to six conventional stands around the drums. Pricing and availability
A variety of connectors and tube lengths allow you to mount multiple arms anywhere on a stand, creating unlimited configurations and saving valuable space in the studio.
Positive locking connectors are strong enough to hold the heaviest microphones, indefinitely, with no sagging and zero drop on placement. Precise adjustments are made easy with 360° rotating ball joint connectors.
The connectors come with safety features to prevent mics from falling, while the knurled and scalloped Jam Nuts prevent clips and shock mounts from unwanted rotation. The base design prevents tipping and is adjustable on uneven floors. Sandbags and counterweights are not needed.
Large, ratcheting, steel levers are comfortable in the hands and provide extra torque for heavy loads. They also serve as guides for streamlined cabling. Elevated by large, non-slip, vibration dampening rubber feet, the legs provide clearance for clean runs of multiple cables, eliminating clutter.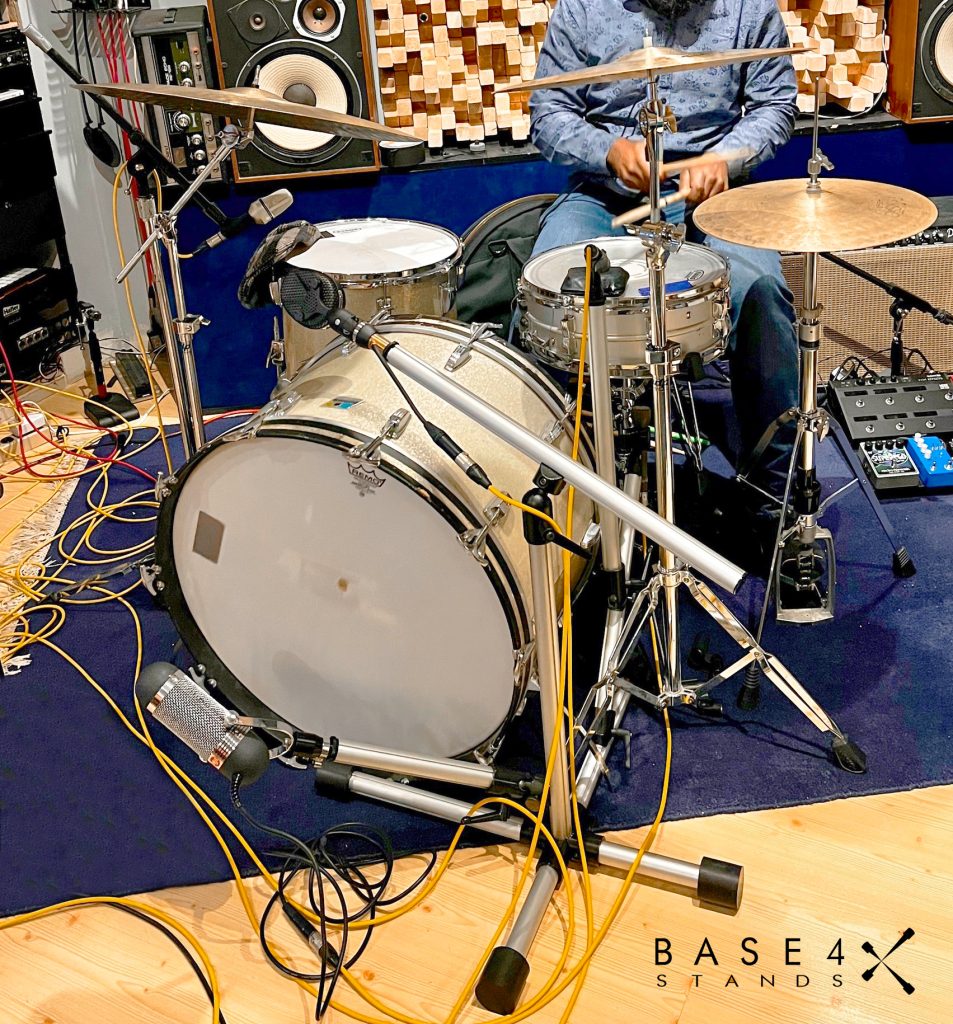 Attachments can be created for various mic arrays, including Blumlein, Mid-Side, ORTF, Coincident, A/B and a scalable Decca-style configuration. Mic arms can hold cameras, phones, tablets, music stands and lights at any height or angle.